Launched in late 2012, Exclusive Releasing plans to theatrically distribute in the United States between three and four wide and platform releases per year, including select Exclusive Media-produced films as well as third-party titles. The new arm also acquires films for accelerated-window and VOD releases and is developing and acquiring alternative content, such as concert films and music documentaries for distribution. In September 2012, Exclusive Media acquired a minority stake in Millennium Entertainment giving the company access to Millennium's home entertainment distribution systems to supplement Exclusive's infrastructure.
LATEST FILMS
PARKLAND
From producers Tom Hanks and Gary Goetzman and writer/director Peter Landesman, PARKLAND is the true story behind a tragic day in history you thought you knew, but didn't, and couldn't, until now…50 years later. November 22nd, 1963 was a day that changed the world forever – when young American President John F. Kennedy was assassinated in Dallas, Texas. We follow in almost real time a handful of individuals forced to make split-second decisions after this incomprehensible event that would change their lives and forever alter our world's landscape: the young doctors and nurses at Parkland Hospital, the chief of the Dallas Secret Service, the unwitting cameraman who captured what has become the most watched and examined film in history, the FBI Agents who had gunman Lee Harvey Oswald within their grasp and Vice President Lyndon Johnson who had to take control of a country in a moment's notice. Thrust into a scenario of unprecedented drama with unimaginable consequences, these key characters respond with shock, outrage, determination and courage. Woven together, their seemingly disparate perspectives make one of the most thrilling and powerful stories never told.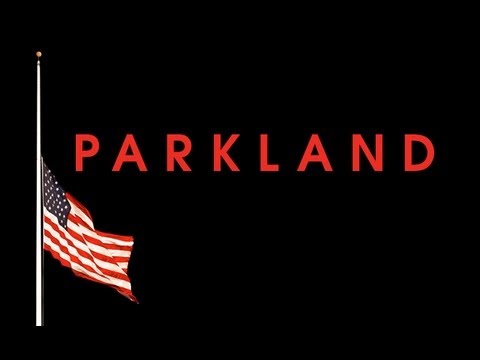 ADORE
Naomi Watts and Robin Wright deliver riveting performances in ADORE, a sensual and provocative drama about two lifelong friends who find unexpected happiness in relationships that cross the bounds of convention. An unpredictable tale of misguided love and a heartfelt celebration of the enduring nature of female friendship, the film is the English-speaking directorial debut of distinguished filmmaker Anne Fontaine (COCO BEFORE CHANEL). It is adapted for the screen by Academy Award®-winning writer Christopher Hampton (DANGEROUS LIAISONS), from a novella by Nobel Prize winner for Literature Doris Lessing. Set in an Australian seaside town of otherworldly beauty and shot in lush 35mm Cinemascope, ADORE establishes an aura of fable as it follows two women's plunge into uncharted waters. Watts and Wright fearlessly engage with both the physical and psychological components of the story, capturing the complex emotions and powerful desires driving their characters. Strong performances from relative newcomers Xavier Samuel (THE TWILIGHT SAGA: ECLIPSE) and James Frecheville (ANIMAL KINGDOM) complement Watts and Wright's and add another layer of intricacy to the story. Under the precise gaze of Fontaine's camera, ADORE radiates with intoxicating sensuality while exploring the intricacies of love, family, morality and passion.